---
Campo Lorenzo Private Airstrip is a hard-packed clay airstrip approximately 2500' x 60' that is fully permitted and authorized under federal law with the official identifier MMLZB. Please utilize this identifier when opening your flight plan at your point of entry within Mexico.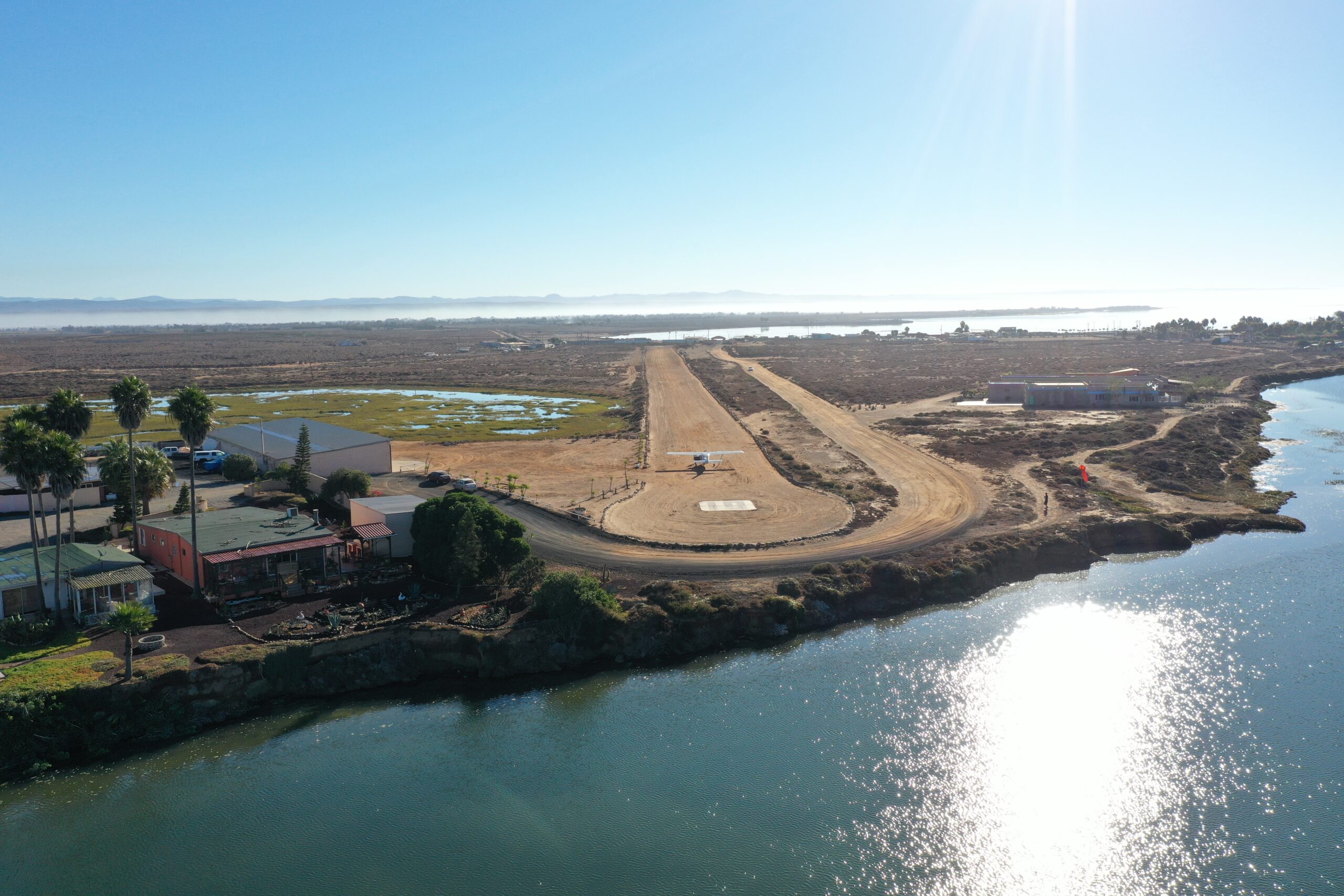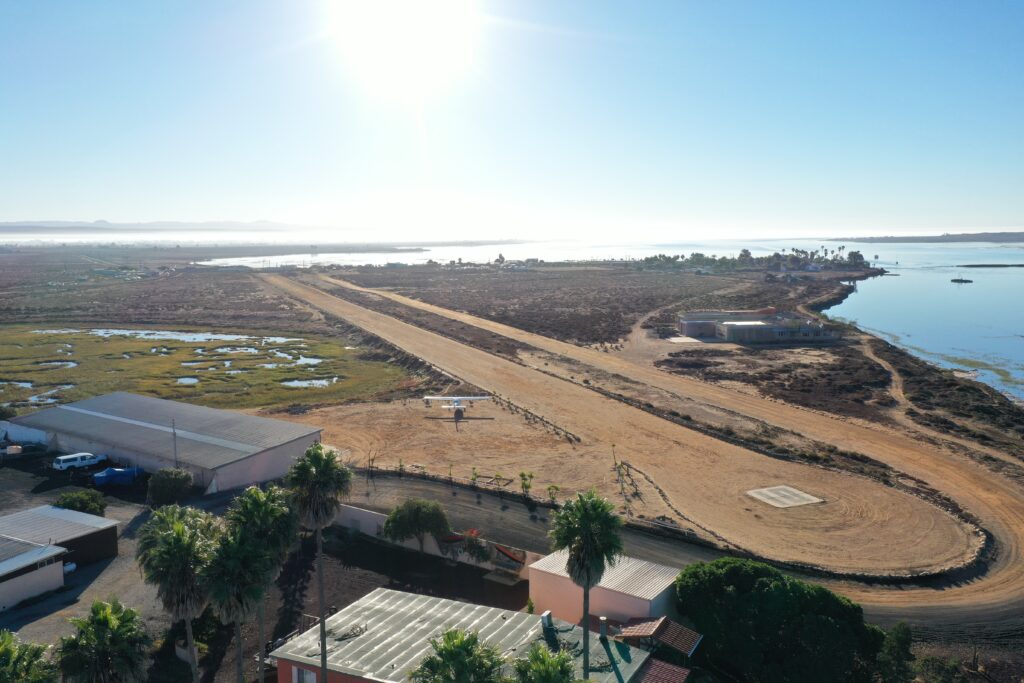 ---
Both runway 28 and 10 are fully operational, with 28 being the favored runway due to the coastal onshore breeze. There are 3 windsocks at the airfield, one at each end and one midfield. Please verify the wind speed and direction prior to landing.
---
Aircraft parking and tie-down locations are located just north of the west end of the runway in front of the hangers.